Join us at Brew Bash! 
Our generous friends at Chicken N Pickle have once again made us the recipients of their awesome Brew Bash. Your $30 ticket price includes a donation to our mission to feed kids right here in KC, and great appetizers and several beer tastings for you!
Use the QR code to sign up today.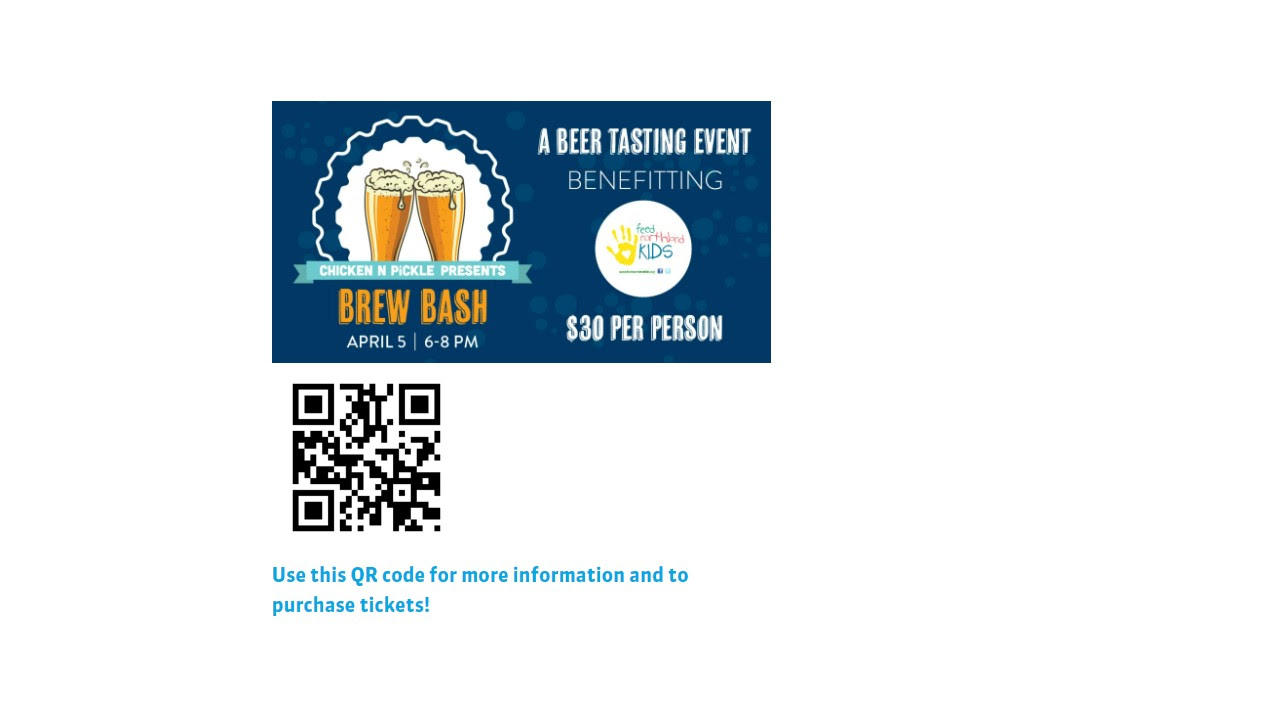 Visit our facebook page for up to date info on upcoming events and other news.
March is National Social Worker month
In countless presentations throughout many years, we've extolled the virtues of school social workers. Our most common refrain highlights the constant and wide-ranging resources made available to children and families. We firmly believe that social workers are the backbone of our society. If they were not in place day after day, interceding in the lives of children and families, society would crumble.
Our most profound thanks to our selfless school social workers!!
                   
Poverty is rising back to where it once was
Data shows SNAP & EBT program cuts are dramatically
impacting low-income families. This recent article outlines
the details.

5th annual Know Norm Run will be on Saturday, June 3rd
Registration is open and details can be found by clicking the graphic below
Our 13th annual Bill Cross 5K Walk/Run is scheduled for
Sunday, October 15th through the streets of Zona Rosa.