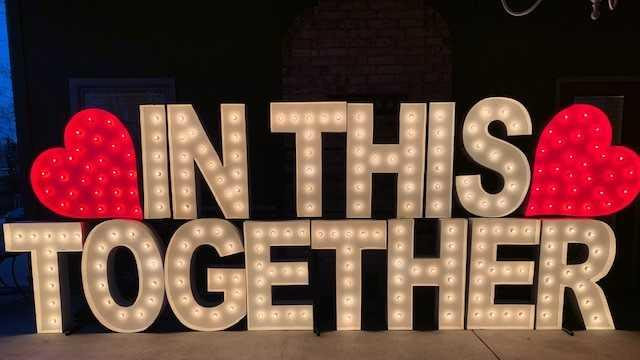 IN THIS TOGETHER!
Want to make a difference? Feed Northland Kids can use your help! With COVID-19 we have shifted our in-school pantries to a mobile mode with spokes of distribution. Your donation to our Community Food Kits will benefit 1,350 identified student/families in many of our Northland districts, please consider making a difference in your community by clicking the following link:  https://www.feednorthlandkids.org/get-involved/donate/

Your donation allows you to choose if you would like to help fund our new mobile sites or help fund continuing weekly BackSnack program.
ORDER.EAT.REPEAT!
Shout out to our great friends at Zona Rosa who are helping us fund our existing program and  our new Community Food Kit program. Order often, eat often, repeat often to make a difference in your community!

Zona Rosa is committed to making a difference during this challenging time. We invite you to Buy A Meal (whether take-out, delivery or even gift card) at one of our participating restaurants and we'll Give A Meal to families in need in the Northland by donating a percentage of sales to Feed Northland Kids efforts to provide BackSnacks and Community Food Kits during this challenging time. Stand Together KC.
Learn more here: https://www.zonarosa.com/buy-a-meal-give-a-meal/
#TakeOutTuesday #TheGreatAmericanTakeOut
Thrilled to have help alerting KC residents about our new program from Fox 4 News!
THOUGHTS FROM THE FRONT LINE
Right after we found out we wouldn't be going back after spring break I had a few people ask me how I felt about having a longer break. I told them it was an overwhelming thought. I am in education to work in person with kids, not virtually. I miss my students. I worry about them and their families. Thinking about what they and their families are going through during the Corona Virus circumstances is quite overwhelming.

–Tammy Bunch – NKC School District